Dental Veneers in Houston, TX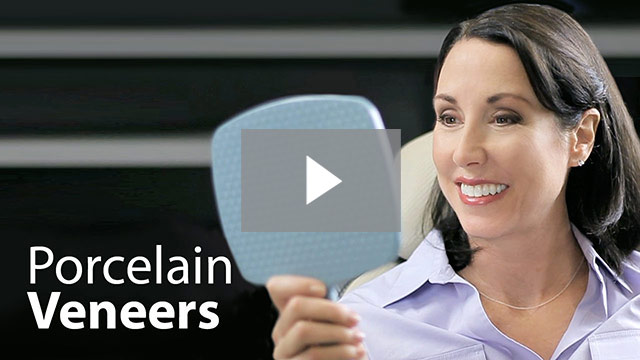 A good cosmetic solution for problems such as discoloration and staining, chipped, broken, or worn down teeth, misaligned or uneven teeth, and gaps between teeth, veneers can improve the appearance of your smile in as little as two dental visits to our Houston, TX office. They are thin, custom-fitted shells made of porcelain or resin composite materials and bonded to the front of the teeth.
Dental Veneers Procedure
The first step to getting dental veneers placed (after the initial consultation) is working with your Houston dentist, Dr. Tutu, to decide on exactly how you want your smile to look. Dr. Tutu will prepare the tooth (or teeth) for the porcelain veneer by removing a small amount of enamel from the tooth surface. A local anesthetic can be applied before the process, if needed.
An impression will be made of your tooth to be sent to a laboratory where the dental veneer will be created. It usually takes 2-4 weeks for the veneers to arrive back at our Houston dental office. If necessary, temporary dental veneers can be placed during this waiting period. When you return to our office, the newly-created porcelain veneer will be placed on your tooth to check for the fit and trimmed as needed. Once the fit is achieved, the receiving tooth will be cleaned, polished, and etched, and the veneer is bonded using a special cement.
With good dental habits, dental veneers can last between 7 and 15 years, providing you with a long-lasting, beautiful smile. To discuss your cosmetic dentistry options and whether or not dental porcelain veneers are the right option for you, book a consultation with our Houston office today!
Dr. Tutu Omilabu
DDS (Doctor of Dental Surgery)
Dr. Tutu Omilabu has over 20 years of experience as a Dental Surgeon. She holds a D.D.S. degree from the prestigious New York University College of Dentistry and a BDS degree from the highly reputed University College Hospital, Ibadan, Nigeria.