Cosmetic Dentistry in Houston, TX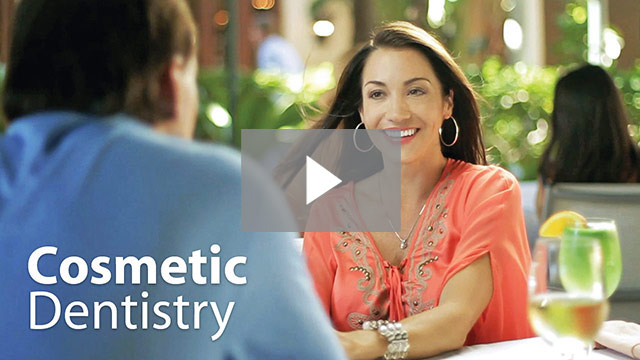 At Sonrisa Dental in Houston, TX, our cosmetic dentist offers several options in cosmetic dentistry to allow you to find the solution that gives you a smile you love.
Snap-On Smile
Snap-On Smile is made of light, durable resin that creates a thin yet strong set of teeth. The procedure is simple, non-invasive, and takes just two visits to our Houston office. As the name suggests, a Snap-On Smile "snaps" into place over your natural teeth. Your first visit will consist of choosing your shade and style of smile and having an impression of your teeth made. It takes about three weeks for the Snap-On Smile to be created, and during your second visit, you'll have it fitted and leave with a bright, new smile.
Veneers
Veneers are thin ceramic shells that are placed over existing teeth to address issues such as staining, cracked teeth, spaces, misaligned teeth, chipped teeth, or other issues.
Teeth Whitening
Teeth whitening is a popular procedure to easily improve the look of one's smile. At our Houston office, we utilize a tray whitening system, which can result in a smile that is 4-8 shades whiter than your current look.
Dental Bonding
Bonding is a method that has several utilizations, such as to correct cracks or gaps in teeth, as a filling after a cavity has been removed, or to cover up stains or discoloration. It's an improvement over unsightly silver amalgam fillings and is an affordable option that can last over ten years.
Want to improve the look of your smile? Book an appointment with our Houston dental office to discuss your cosmetic dentistry options!
Dr. Tutu Omilabu
DDS (Doctor of Dental Surgery)
Dr. Tutu Omilabu has over 20 years of experience as a Dental Surgeon. She holds a D.D.S. degree from the prestigious New York University College of Dentistry and a BDS degree from the highly reputed University College Hospital, Ibadan, Nigeria.