Dental Bridges in Houston, TX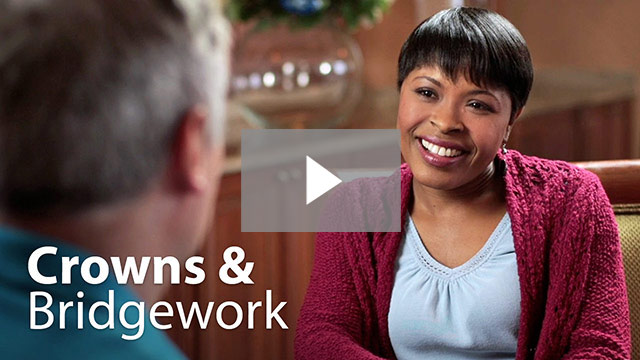 If you have one or more missing teeth, you may be tempted just to leave it as it is, especially if the gap is in a place that's not immediately visible. However, doing so can have an effect on the rest of your teeth, which can shift or rotate as a result of the space left behind. An effective remedy for missing teeth that our Houston dental office offers is dental bridges. This dental device made from gold, metal, alloys, or porcelain uses your remaining teeth as anchors (called abutments) to support the replacement tooth or teeth (the pontic).
Dental Bridge Procedure
The process for placing a dental bridge starts with creating abutments out of the existing teeth. These teeth, which are next to the missing tooth (or teeth), are shaped to be fitted for a crown. Alternatively, an implant may be placed to support the bridge. Once the teeth have been prepared, a mold will be taken of the space to be sent to a lab where the bridge will be created. The mold ensures that the dental bridge's fit will be as comfortable and close to your natural teeth as possible. During the waiting period for the dental bridge to come back from the lab, a temporary dental bridge will be placed to protect the abutments that were created as well as the exposed gum area. Once the dental bridge has been created, a second dental visit to our Houston office will be needed to remove the temporary bridge and attach the permanent bridge to the existing abutments.
Caring for Your Dental Bridge
Good dental habits (i.e., brushing and flossing) will prolong the life of the bridge. A special floss threader will allow you to clean the areas around the bridge and between the pontic and gum tissue. With proper care, dental bridges can last for over 15 years.
Dental bridges make it easy to restore the look, feel, and function of your natural smile. Book a consultation with our Houston dentist, Dr. Tutu to discuss if you're a candidate for dental bridges.
Dr. Tutu Omilabu
DDS (Doctor of Dental Surgery)
Dr. Tutu Omilabu has over 20 years of experience as a Dental Surgeon. She holds a D.D.S. degree from the prestigious New York University College of Dentistry and a BDS degree from the highly reputed University College Hospital, Ibadan, Nigeria.