Dental Implants in Houston, TX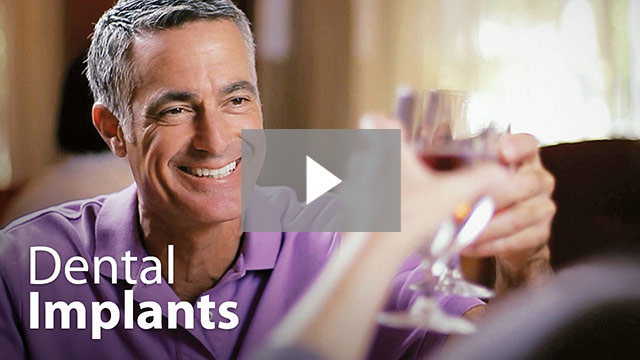 Searching for dental implants in Houston, TX? For Houston patients with missing teeth – due to either decay or extractions – dental implants can be an appealing solution. They have an advantage over other dental solutions such as bridges because they don't require other teeth to be altered for their placement. Additionally, as opposed to bridges or even dentures, which may slip or shift while eating or speaking, implants are more stable. Patients can therefore use them with more confidence and in greater comfort. Ready for your dental implants in Houston? Get in touch today!
Benefits of Dental Implants
Dental implants can replace one or all teeth – a full set of teeth can be replaced with just four implants. Before beginning the procedure, your implant dentist in Houston, TX, Dr. Tutu, will make sure that you have adequate bone structure to support the implants. Your gum health will also be assessed.
Houston Dental Implant Procedure
The process for our dental implants in Houston takes several months. It begins with a small incision on the site of the missing tooth. The bone is prepared for the implant, which is then screwed into place. The gum tissue is stitched closed over the implant and left for approximately four months to allow it to fuse with the bone. During that period (in a process called osseointegration), temporary crowns may be installed so that you can eat and speak normally. After four months, the artificial tooth/teeth are attached to the dental implant. Interested in dental implants in Houston? Let us know.
Mini Dental Implants in Houston
Mini implants are a good alternative for patients who lack sufficient bone structure for full implants. They are also good if the space where the implant is being placed is too narrow for a regular dental implant. Mini implants do not require incisions for their placement, which means that there is no recovery time necessary and the restoration can be completed more quickly. They are also less expensive than full implants. Speak with your Houston implant dentist to determine which type of dental implant is the best option for you.
Ready to see if you're a candidate for dental implants in Houston, TX? Contact Sonrisa Dental in Houston, TX for a consultation today!
Dr. Tutu Omilabu
DDS (Doctor of Dental Surgery)
Dr. Tutu Omilabu has over 20 years of experience as a Dental Surgeon. She holds a D.D.S. degree from the prestigious New York University College of Dentistry and a BDS degree from the highly reputed University College Hospital, Ibadan, Nigeria.