Teeth Whitening in Houston, TX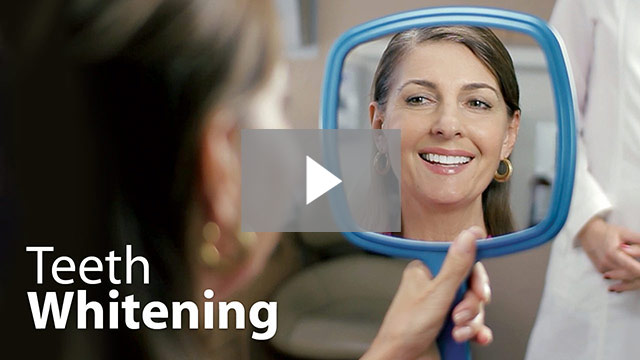 White teeth are one of the clearest signs of healthy teeth. However, they're not as easy to achieve as one might think, especially with all the teeth-staining foods and drinks we enjoy all the time, from coffee, tea, and wine to berries and sweets. Even though you may be practicing all the best habits for a healthy mouth, you may need a hand in achieving those bright pearly whites.
Professional Teeth Whitening at Sonrisa Dental
At Sonrisa Dental in Houston, TX we utilize a tray whitening system that can result in a smile 4-8 shades whiter. The system consists of two simple steps. The first step is creating a reusable custom whitening tray by taking an impression of your teeth. It usually takes a couple of days for the trays to be made, at which point you'll be ready for the next step, which involves a special teeth whitening gel. This gel is placed in the tray and worn on the teeth for a few hours a day. After repeating this process for one to two weeks, you'll have a noticeably whiter smile.
Maintaining Your Teeth Whitening Results
To maintain the brilliance of your newly-whitened smile, good dental hygiene practices should be kept: brushing twice a day and flossing once a day, as well as avoiding teeth-staining food and drinks. Avoid smoking and chewing tobacco. It's also recommended that you use a teeth whitening toothpaste.
Live in Missouri City, Westbury, Bellaire, Houston or the surrounding communities of Texas and are interested in teeth whitening? Book an appointment with our teeth whitening dentist in Houston, TX today!
Dr. Tutu Omilabu
DDS (Doctor of Dental Surgery)
Dr. Tutu Omilabu has over 20 years of experience as a Dental Surgeon. She holds a D.D.S. degree from the prestigious New York University College of Dentistry and a BDS degree from the highly reputed University College Hospital, Ibadan, Nigeria.