Restorative Dentistry in Houston, TX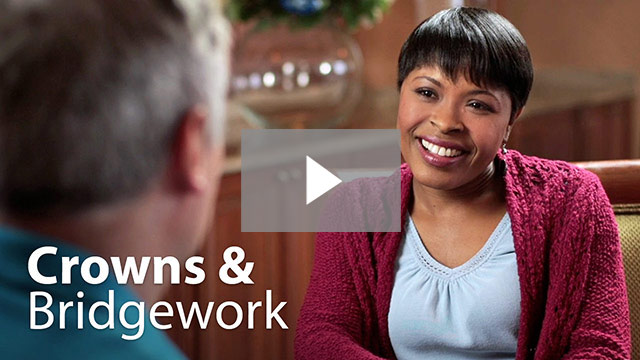 We offer several restorative dentistry procedures to treat missing, chipped, decayed or otherwise damaged teeth. It's recommended that missing teeth be replaced as leaving gaps in teeth can not only have an aesthetic disadvantage but can also affect the structure of the mouth and jaw, causing difficulty in eating and speaking properly. Likewise, it's recommended that decayed teeth be treated to prevent more advanced dental problems, such as abscesses. Some of the restorative dentistry treatments we offer as a solution to these common dental problems include:
Dental Bridges
Dental bridges are used to remedy missing teeth. They utilize existing teeth to create a "bridge" over the gap where the missing tooth or teeth are situated. The placement of a dental bridge usually requires two dental visits to our Houston office – one to prepare the area where the bridge will be placed and one appointment to place it. With proper care, dental bridges can last from five to over 15 years.
Dental Crowns
Dental crowns are used to treat damaged teeth, whether due to decay or an external factor. The placement of a crown involves treating the tooth of any decay, then fitting it with a covering made of porcelain, acrylic resin, gold, or a mix of these. The placement of a crown requires a minimum of two dental visits over a period of three to four weeks. With proper care, dental crowns can last a lifetime.
Dentures
Similar to bridges, dentures are a solution for missing teeth. However, while bridges are fixed in the mouth, dentures are removable. They come in partial or full sets, depending on the extent of tooth loss, and, while they may take some getting used to, they are an effective way of restoring teeth to their normal functions.
Dental Bonding
Tooth bonding is a simple procedure that is used to repair a decayed, chipped, fractured, or discolored tooth. Instead of having a cap placed on the affected tooth, as with crowns, dental bonding involves the application of a resin to the tooth, which is then shaped, shaded, and hardened to resemble the natural tooth.
Speak with our Houston dentist, Dr. Tutu, at Sonrisa Dental to decide which restorative dentistry treatment is best for you in terms of needs and cost.
Dr. Tutu Omilabu
DDS (Doctor of Dental Surgery)
Dr. Tutu Omilabu has over 20 years of experience as a Dental Surgeon. She holds a D.D.S. degree from the prestigious New York University College of Dentistry and a BDS degree from the highly reputed University College Hospital, Ibadan, Nigeria.