Oral Surgery in Houston, TX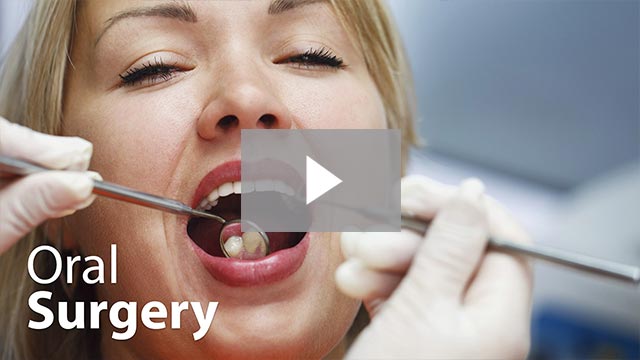 Whether you take excellent care of your teeth or need some improvements in your oral care habits, occasions may arise when oral surgery becomes necessary for the overall health of your mouth. These occasions include:
Wisdom/Impacted Teeth or Necessary Tooth Extractions – Some teeth may require extraction or may otherwise result in pain, infection, cysts, damage to neighboring teeth, gum disease, or tooth decay.
Jaw/Teeth Misalignment – Orthognathic surgery, also known as corrective jaw surgery, is performed (by an oral and maxillofacial surgeon, or OMS) to correct a range of both minor and major facial irregularities, like a misaligned bite, which can lead to TMJ conditions. While surgery may help improve a patient's facial appearance, the primary goal is to correct functional problems and improve activities such as speaking, breathing, and chewing.
Sleep Apnea – Sleep apnea is a disorder that causes irregular breathing during sleep, disrupting it and causing tiredness during the day. Surgery for sleep apnea takes place in the throat to help open up the air passage.
Oral Pathology – A specialty that deals with identifying and treating diseases of the mouth and maxillofacial region; it includes the diagnosis of mouth and throat cancer, mumps, ulcers, among other diseases.
Bone Grafting – Bone grafts may be needed in order to create a stronger foundation to support dental implants.
Your Houston, TX dentist, Dr. Tutu, and oral surgeon will assess your teeth and jaw to determine whether or not oral surgery is needed, then guide you through the steps for a successful procedure. To discuss treatment options with oral surgery, book a consultation today!
Dr. Tutu Omilabu
DDS (Doctor of Dental Surgery)
Dr. Tutu Omilabu has over 20 years of experience as a Dental Surgeon. She holds a D.D.S. degree from the prestigious New York University College of Dentistry and a BDS degree from the highly reputed University College Hospital, Ibadan, Nigeria.